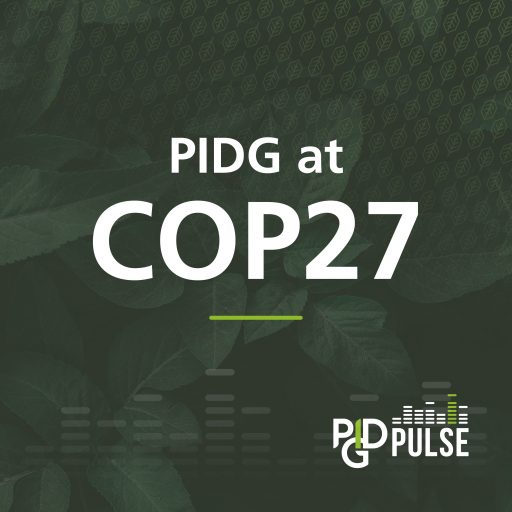 #10 PIDG at COP27
With the COP27 climate conference in Egypt now at a close, the PIDG team has been reflecting on the outcomes. With the focus firmly on climate adaptation and resilience, rather than emissions reductions, we ask - are our climate goals ambitious enough? Many of the countries in which PIDG operates are the most vulnerable to climate change, and that's why it's working hard across its portfolio to invest in sustainable infrastructure.
In this episode we explore PIDG's role in providing infrastructure that creates a better future for people and planet, we find out how African capital markets are key to addressing Africa's climate finance gap, and we find out whether attitudes to gender and inclusion in climate discussions are beginning to change.
Our guests are:
Philippe Valahu, CEO of PIDG
Marco Serena, Head of Sustainable Development Impact at PIDG
Cecilie Sørhus, Chief of Staff and Head of Communications at PIDG
To find out more about PIDG's climate strategy, visit our website.