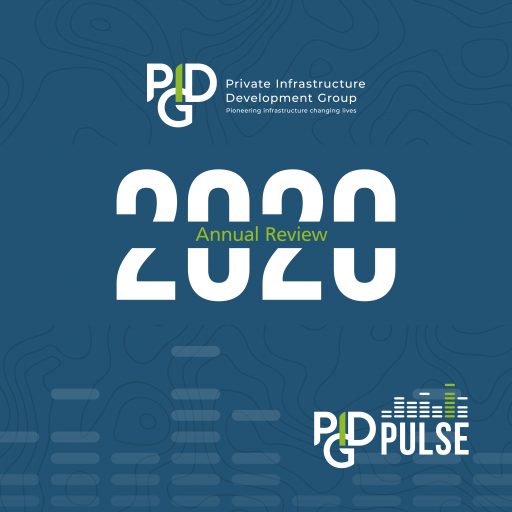 #5 PIDG 2020 Annual Review
2020 was a year like no other, one which could only be navigated with fortitude and quick action. As we launch our annual review, it's clear that amid this pandemic the company's work in providing infrastructure to the world's most fragile communities has never been more critical.
In this episode we reflect on everything from PIDG's pandemic response, to sustainable development, safeguarding and future challenges. Sharing their views on this special edition of the podcast are the Chair of PIDG, Andy Bainbridge, and the CEO Philippe Valahu. They explore the many ways PIDG has continued to innovate during this time of uncertainty, through the development of multiple 'first of its kind' projects, the creation of ground-breaking life-saving rules, and its continued efforts to push the boundaries.