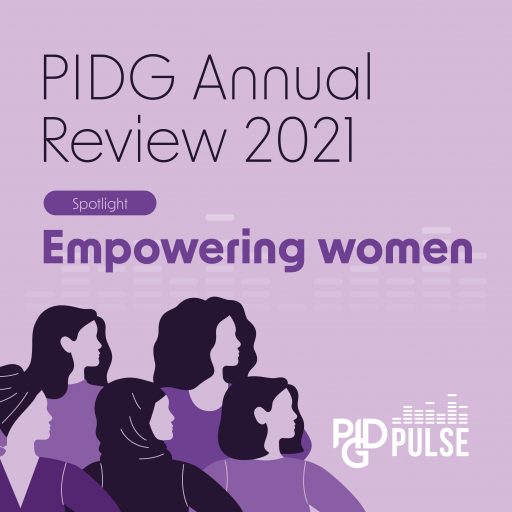 #9 PIDG 2021 Annual Review: Empowering women
As we reflect on 2021, we see that despite the pandemic-induced challenges of the last two years, amazing developments have been made in providing infrastructure to those who need it most. In this current global climate, PIDG's mission is more relevant today than when it was first established. And with 19 projects closed last year, and a continued commitment to the SDGs, progress is not slowing down.
In this episode we highlight one aspect of this work – the advancement of gender equality – and how a commitment to SDG5 can improve lives. As part of PIDG's gender equity plan, we've been working with K-Electric, the sole provider of electrical energy in Karachi, Pakistan, helping to launch the Roshni Baji female empowerment project. Hear from the people involved in the project, including a woman who's become one of Pakistan's first certified female electricians.
To find out more about PIDG's 2021 Annual Review, click here.